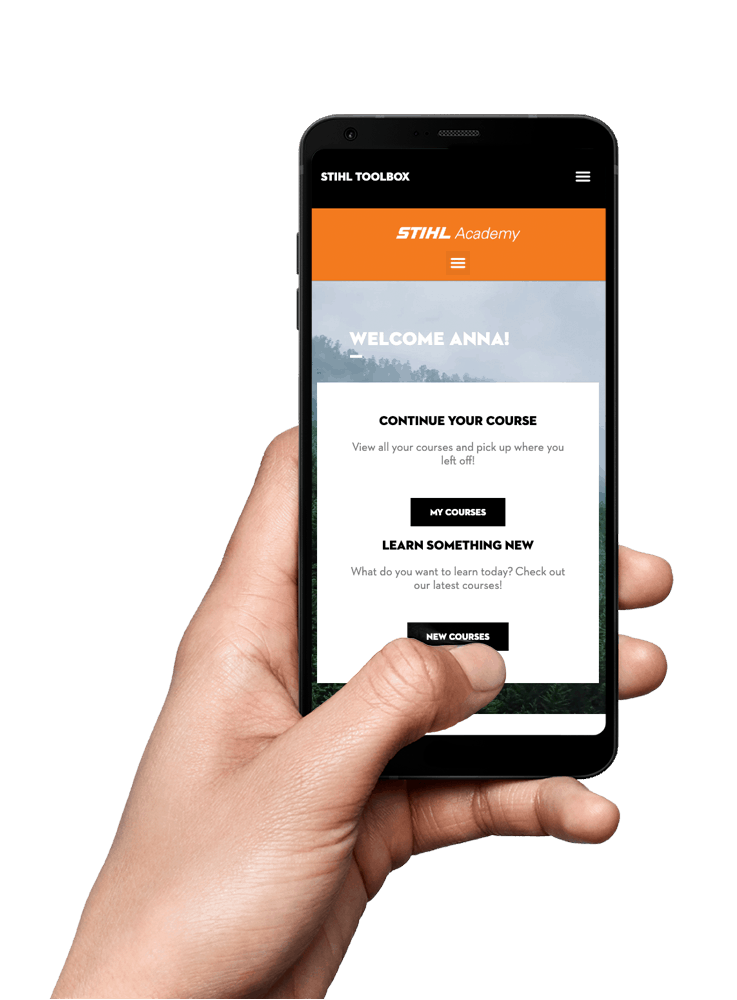 The future of learning platforms!
Normally people talk about LMS – Learning Management System. A system for managing and presenting courses and training material online for users.
We would like to offer something more and have therefore developed a unique concept for online learning that we call KiP –Knowledge is Power.
Customise the learning platform based on your needs and requirements with different modules. One more key feature of KiP is the possibility to use the strength of your brand identity and incorporate it throughout the learning platform. 
Scroll down to read more or contact us right away!
Check out this stunning presentation of STIHL Academy –  A modular platform built in Jahopp KiP which contains a variety of tools for both physical and digital education.
Contact us for more information, we would love to develop a tailor-made solution for your specific requirements.
A module based platform where your needs and requirements determines the functionality and not the other way around. With responsive design, statistics, reports, permission levels, course programs, certifications and much more – this is the complete solution.
Frequently asked questions and answers.

Jahopp AB

Karlavägen 24
SE-11431
Stockholm
Sweden
info@jahopp.se