From a small project to a pioneer LXP that aims to change the enterprise learning management industry.
Jahopp was founded by Magnus Seifert as a project to build an LMS for a large company to enhance their staff productivity and share their knowledge globally. Looking at the options back then, they were either outdated, complicated or rigid. None fit the criteria that they had in mind, which led to the creation of Jahopp.
Since 2014, more and more features have been developed within Jahopp to help organizations overcome their challenges. The number of customers have increased rapidly after launching it officially in 2016 and with 100% satisfaction rate. Jahopp has integrated many features and is now an LXP (Learning Experience Platform).
"The market was full of rigid and outdated solutions, so we had to create our LMS software that is agile, simple, and mobile"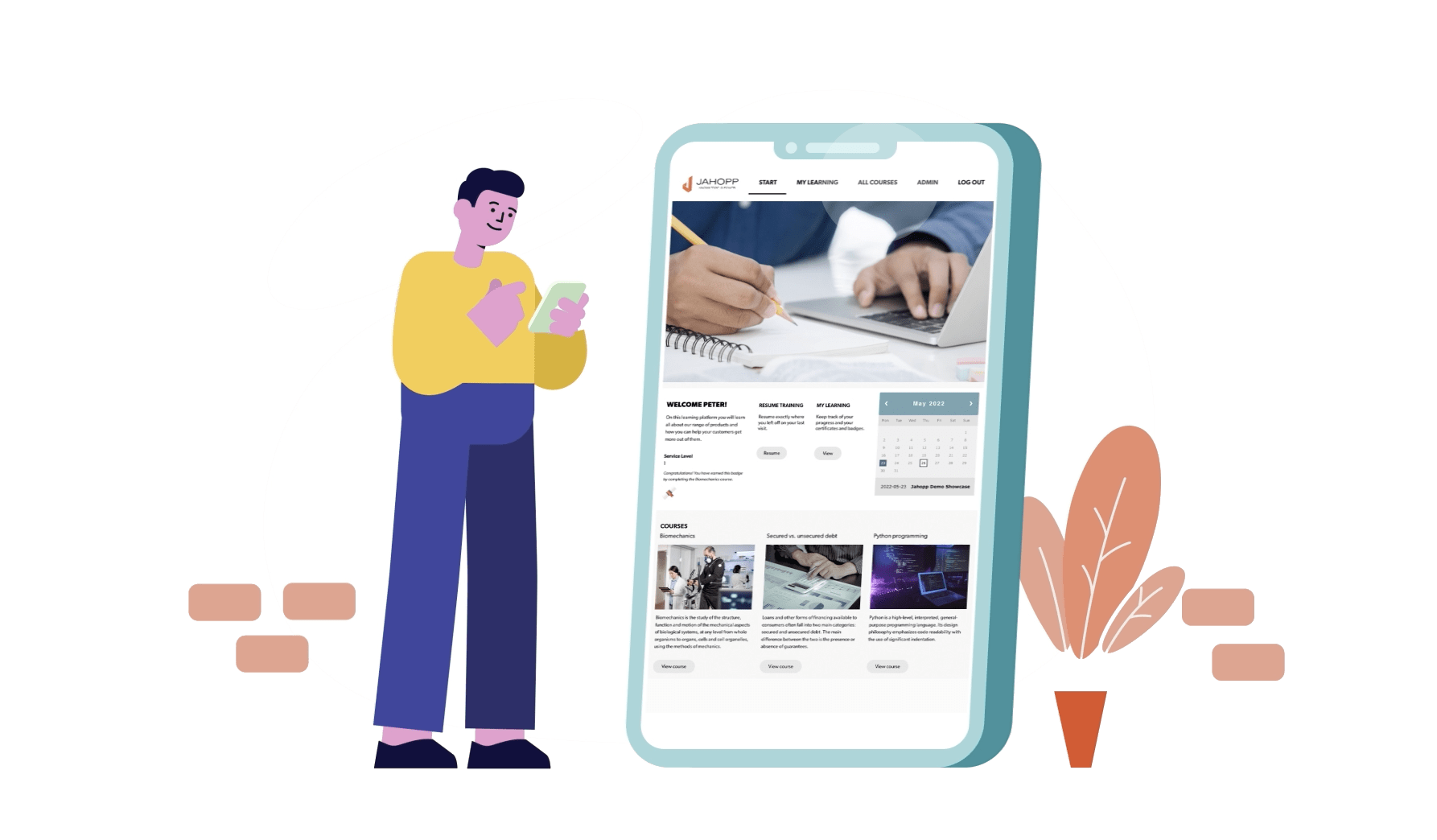 Our main goal when we developed the solution was that it should be easy for the users. We wanted to build the solution of the LMS future, a solution that is flexible and scalable. A solution that can grow with your business that comes with insights at all levels. A solution that manages current and future file formats. We are talking about a platform that is so adaptable that it can begin as a button in your environment to become fully integrated in your CMS.
Jahopp is a learning experience platform (LXP) that helps organizations boost their onboarding, internal education and maximize their staff productivity.
What differentiates Jahopp KiP from the competition is the fact it was built from a client's perspective from day one plus (and not limited to) the unique features below
Easy to use dashboard to allow reporting and statistics at users' level.
Fully customized to the customer's branding or visual identity.
Integrated with the customer's own platform or CMS.
Combine a number of features into one, there are unlimited number of portals and integrations supported from the same database
Build responsive courses directly in the platform that allows 100% mobility.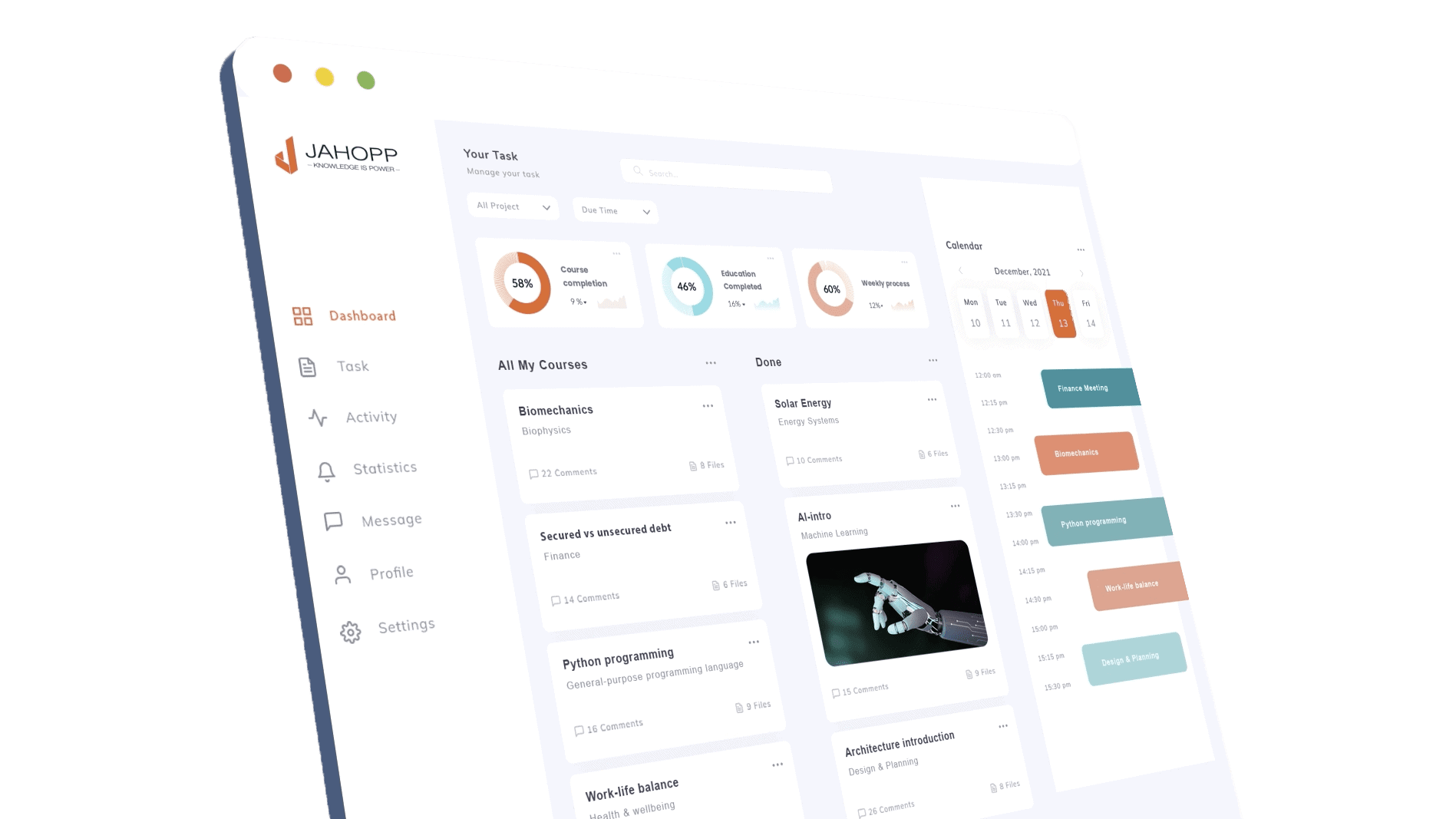 Customer Success Stories:
Read more about our clients' success stories and how Jahopp helped them improve their productivity.